Additional Information & Help
Introduction
Darlington Association on Disability was established in 1986 as a voluntary and charitable organisation led by disabled people. It exists to promote independence and choice, and supports disabled people and carers through the provision of services, support and information and by tackling issues locally and nationally. DAD promotes the social model of disability, and as part of that remit is actively involved in promoting disability equality and awareness of anti discrimination legislation.
DAD acts as a focal point for consultation with disabled people and carers. It also manages a range of services / projects to support its aims.
World Independent Living Day
Date: Saturday 11th July 2020 to Wednesday 15th July 2020 Time: 01:00 to 09.00 Get ready for The WILD Day In, a one-day festival streamed on our new inclusive online platform which will feature British Sign Language and live subtitles so everyone is welcome. World Independent Living Day CIC have teamed up with dozens of poets, musicians, sportspeople, artists to celebrate Britain's disability community. The festival will provide an escape and a safespace from the Government's "lockdown" restrictions that have seen a further erosion of disabled people's rights following years of austerity measures.
BecauseWeAllCare
#BecauseWeAllCare Healthwatch are launching a new campaign with CQC – #BecauseWeAllCare, encouraging the public to share their experiences, both good and bad, to help improve health and social care services. As well as promoting the benefits of giving feedback and why it's so important, it will also be an opportunity to collect people's views on key local issues. The campaign launches on Wednesday 8th July 2020. As health and social care services work to provide the best possible care during COVID-19, public feedback can play a crucial role to help us identify and address issues that affect the quality of people's care. Together we can help services across Darlington improve the care they provide now, and in the future. #BecauseWeAllCare is here to listen and act on public feedback to improve care for you and others – helping patients, key workers, and our communities. In addition to their campaign launch they will be focusing on key service users groups and health care topics. Will be hosting online focus groups, offering telephone appointments and working with organisations to reach out to service users. The focus across the coming weeks will be families & young people and hospital discharge. How can you encourage people to share their experiences and support the campaign? Following an experience with a health or social care service, patients and carers can share their feedback – both positive and negative - with their local Healthwatch by completing an online form. https://www.surveymonkey.co.uk/r/HWDCovid How to get in touch All the #BecauseWeAllCare team are working from home but we can still be contacted during our normal operational hours 9am to 4pm Email: info@healthwatchdarlington.co.uk Telephone: 01325 380145 (Please leave a message and someone will get back to you as soon as possible) Mobile: 07525237723
Face covering when using public transport
People in England now have to wear a face covering when using public transport. You do not have to wear a face covering; if you have a physical or mental illness or impairment, or a disability that means you cannot put on, wear or remove a face covering if putting on, wearing or removing a face covering would cause you severe distress if you are travelling with, or providing assistance to, someone who lip reads to communicate if you need to eat, drink, or take medication you can remove your face covering other reasons you may not need to wear a face covering include; • if you are travelling to avoid injury or escape the risk of harm, and you do not have a face covering with you if you need to remove it during your journey to avoid harm or injury or the risk of harm or injury to yourself or others if you are asked to remove your face covering by a police officer or other official, for example to check your railcard Full government guidance can be found here - https:www.gov.ukguidancecoronavirus-covid-19-safer-travel-guidance-for-passengers#face-coverings Those travelling by Arriva bus, who are exempt from wearing a face covering may wish to carry a Journey Assistance Cards. The cards can be downloaded and printed from this page - https://www.arrivabus.co.uk/travel-help-and-accessibility/how-to-obtain-assistance-cards/
Register of care and support experiences during COVID-19
The 'Be Human' movement, hosted by Disability Rights UK and In Control, have set up a register to record the experiences of disabled people and people with long-term health conditions in accessing health and social care and treatment for Covid- 19 during the time of the Pandemic. They want to hear about the experiences of the people you work alongside, both good and bad, so that they can help if appropriate and learn for the future. More information can be found here https://puttingpeoplefirst.limeask.com/949771?lang=en
Covid 19 Testing
Testing is now open to any member of the public with Covid 19 symptoms by visiting https://www.nhs.uk/conditions/coronavirus-covid-19/or calling 119 to book a test.
Darlington Mowden Park Testing Site
Darlington Mowden Park Testing Site, which opens tomorrow. We have now had it confirmed that the Mobile Testing Unit will be at Darlington Mowden Park RFC from 29 April – 1 May. The Bishop Auckland Site will close down at the end of today. Could I please ask that the following messages are pushed out: A new Mobile Testing Unit will be operating out of Mowden Park RFC from the 29th April to 1st May. Essential Workers can make bookings directly by using the application form on the Gov.UK website here. Once a booking is confirmed, you will receive a QR Code, which must be taken with you to the site. Essential Workers that have been given a QR Code and booking for Bishop Auckland between the 29th April to 1st May should go to Darlington's Mowden Park Testing Site at the time stated on their booking confirmation. More Testing Sites will soon be available at Teesside Park, Dalton Park and the Beamish Museum, as well as returning to Bishop Auckland College. Essential Workers should keep checking the booking website for these locations. Sites typically come onto the booking website after 6pm, which is the best time to secure a booking slot. We are extending the offer to the Social Care Sector Workers only that they will be able to turn up and still be tested if unable to confirm an appointment through the online booking process. The conditions they must meet are: Be employed in the Social Care Sector in Darlington or County Durham They and or a member of their household must be symptomatic. If this is the case then both the Essential Worker and the Household member can be tested. We are receiving wide spread reports across the country of issues with the booking system and have been given the green light from the military HQ to try and drive numbers through the Social Care Sector, so please continue the good work getting these messages out, which has seen so many tests administered over the past few days.
Thank you to County Durham Community Foundation
Thankyou to County Durham Community Foundation who have, very quickly, agreed an emergency grant to DAD to support us with the costs of keeping in touch with disabled people and carers while people are self isolating and in need of support, information and practical assistance.  If you, are anyone you know, is not already on our list and needs support please get in  touch by phoning 01325 489999 or email mail@darlingtondisability.org
Coronavirus (COVID-19): providing unpaid care
follow this link for more information
www.gov.uk/government/publications/coronavirus-covid-19-providing-unpaid-care
Direct Payments Help Line
We know that this is a very worrying time for disabled people, particularly Direct Payment users. We are putting in a range of support to be able to continue to support Direct Payment users at this time. If you use a Direct Payment and live in Darlington, Middlesbrough or Redcar and have concerns or queries our Independent Living Advisors Lead Workers are available to support you by telephone and email. You can contact us on 01325 360524 or 01325 489999 or email directpayments@darlingtondisability.org Please be aware we are experiencing high numbers of call and queries at the moment so please be patient but we will respond to all.
Message from Lauren
Very proud of all our Key Workers at DAD! Thank you! Lauren Robinson, DAD Chief Executive
Free Online BSL training
Doncaster Deaf Trust has launched a free online British Sign Language (BSL) course. The online course, developed thanks to National Lottery Funding, will enable users to learn Level One BSL. Alexis Johnson, executive principal of Doncaster Deaf Trust said: "We are thrilled to be able to launch this free resource for people during this unprecedented time. Here is the link: https://www.deaf-trust.co.uk/news/doncaster-deaf-trust-launch-online-british-sign-language-course
Free Coronavirus Awareness eLearning Video from IHASCO
In this short free Coronavirus eLearning video, we provide practical advice to raise awareness of what Coronavirus is, how to reduce the risk of the virus spreading and what to do if you're showing symptoms. This free resource is for anyone wishing to find out more about Coronavirus and how to minimise its impact. Raising Awareness: Watch the 8 minute video below and share with friends, family and staff! Fear of the unknown and feeling like we have a lack of control certainly contributes to further panic. But what's important is learning what there is to know at the moment, and how this information can help us to take preventive measures, whilst also knowing what to do if further action is needed. Thankfully, there are a few things that can be done. With this in mind, iHASCO felt it is their duty to use their expertise and resources to provide a free online awareness video about the Coronavirus. Here is a link to the video https://www.ihasco.co.uk/blog/entry/2716/covid-19
We have put together some useful general information on coronavirus below.
What is coronavirus? COVID-19 or coronavirus is a new illness that has infected many people around the world. If you have it, you may have a fever (high temperature) and a cough. In some cases this can get worse and become severe pneumonia (a chest infection) causing shortness of breath and breathing difficulties. If you have a long term health condition, are older, or have a weakened immune system, coronavirus can be much more serious. An easy read guide to coronavirus is available here, produced by inclusion north. The NHS will contact you from Monday 23 March 2020 if you are at particularly high risk of getting seriously ill with coronavirus. You'll be given specific advice about what to do. Do not contact your GP at this stage. What if I have coronavirus symptoms? The advice below is from the NHS coronavirus website. This advice may change, particularly if you are at high risk of getting seriously ill with corona virus. Stay at home for 7 days, if you live alone, if you have either: a high temperature a new, continuous cough Do not go to a GP surgery, pharmacy or hospital if your symptoms are mild and you can be looked after at home. You do not need to contact 111 to tell them you're staying at home. Self-isolation advice – nhs.uk website What to do if you think you have symptoms – nhs 111 online website If you feel seriously unwell you can use the NHS 111 online coronavirus service. Use this service if: you feel you cannot cope with your symptoms at home your feel you are getting worse and not better your symptoms do not get better after 7 days If you live with family members and anyone has the above symptoms you must self isolate for 14 days. Only call 111 if you cannot get help online. What can you do to help? Cover your mouth and nose with a tissue or your sleeve (not your hands) when you cough or sneeze Put used tissues in the bin straight away Wash your hands with soap and water – use hand sanitiser gel (with an alcohol content of at least 60%) if soap and water are not available Stay away from people who are unwell If you are aged over 70, have a long-term health condition or a weakened immune system, stay away from other people Look out for support available in your local community, in many places people are offering to support those who are self-isolating. We will try to give further information about what's available locally in the near future. Advice for personal assistants and people with caring responsibilities Below are links to advice for the care sector, whilst not specific for Direct Payment Employers it may be useful guidance in relation to Personal Assistants. Government advice on Coronavirus for supported living and home care gov.uk website Advice on Coronavirus for carers; Carers UK https://www.carersuk.org/coronavirus Links to advice on coronavirus Below are links to general advice and information from government and the NHS|: Coronavirus overview – nhs.uk website Coronavirus: Common questions – nhs.uk website Coronavirus: latest information and advice – GOV.UK website Department for Education helpline 0800 046 8687 (8am to 6pm, Monday to Friday)
We want to make sure that our staff, volunteers and people we support are safe during the Coronavirus outbreak
As a result, we will be changing the way we work.
From Monday 23 March 2020 our services will not be doing home visits until further notice, unless it is essential, although we can still support you by phone using the usual numbers 01325 489999 or 01325 360524. To <p>protect the people we support and our staff and volunteers we are following the Government guidance and all activities at The Independent Living Hub at West Lodge, West Crescent have been cancelled, this includes Monday night sessions, Young Leaders, Mentoring for Independence, Subway Healthy Hearts, Short breaks and Skills for Care training, and sessions will not be running until further notice. Peoples Parliament and all Direct Payment Peer Support Groups have also had to be cancelled. DASH will not be running activities during the Easter holidays. All other services will be working as normally as possible under the current circumstances depending on the levels of staff available. We have already arranged for all our staff who are at high risk to be at home and work from there if it all possible. We are actively planning what we can do to provide information and support people in this difficult time and will be in regular contact with people we support.
OfSTED and CQC Joint Local Area Inspection - Darlington
From Monday 16th – Friday 20th March OfSTED and the CQC will be carrying out their joint inspection of Darlington as part of the SEND Local
Area Inspections to find out how well the SEND duties in the Children and Families Act 2014 have been implemented.
The inspection will focus on the effectiveness of the arrangements for:
the identification of children and young people who have SEND
assessing and meeting the needs of children and young
people who have SEND
improving outcomes for children and young people who
have SEND A webinar is now live (until Tuesday 17th March) for parents and carers in Darlington to share their views and experiences as part of the
inspection process.
Together for Better – Darlington Parent Carer Forum are co-ordinating a public meeting, for parents to meet with inspectors, which will take
place on Tuesday 17th March 11.45 am -1.00 pm in Central Hall at the Dolphin centre
The views of children and young people who have special educational needs andor disabilities, and the views of their parents and carers will
be gathered during visits to a number of early years settings, schools, colleges and specialist services.
Here is the link to the webinar
https://register.gotowebinar.com/register/9139994276403290114
Coronavirus
There has been lots of information on the News about Coronavirus. This easy read information tells you more about what Coronavirus is, how you get Coronavirus, the symptoms and what you should do if you think you have Coronavirus. You can find daily updates on the Government website https:www.gov.ukguidancecoronavirus-covid-19-information-for-the-public or you can find more information on the NHS website https:www.nhs.ukconditionscoronavirus-covid-19 These updates are not easy read so you may need some support to read the information. Link to an easy read version Coronavirus-Easy-Read-Information-1-1.pdf
Grant Award
We are delighted to say that we have been awarded a grant of £17,485 from The UK Youth Fund to support some of our play and leisure projects for children and young people.
We are looking forward to working with UK Youth over the next few months and excited for what this means for those using our Children and Young People's Service.
For more information about our play and leisure projects please email chyps@darlingtondisability.org or call 01325 489999 (option 4) to speak to the team.
Tomorrow's Leaders
Tomorrow's Leaders- A World Beyond Disability Publication The Council for Disabled Children is delivering an exciting new project, commissioned by the Education and Training Foundation (ETF) on behalf of the Department for Education. We will produce a high quality and prestigious publication, called, Tomorrow's Leaders – A World Beyond Disability! The publication will feature young disabled people who are ambitious, working hard to achieve their goals and making an impact on their communities. It is a great way for young disabled people to share their inspiring stories in a national publication; inspire other young disabled people; celebrate their success and receive positive recognition for their remarkable achievements. If you are a young disabled person, aged up to 35 that is interested in featuring in the publication or if you know of a young disabled person, who would like to apply to be featured in the publication please share the details with them or speak to them about applying on their behalf. The deadline for applications is midday on 11 March 2020. The CDC team are looking forward to hearing from you, to apply click here. If you have any further queries please contact Deborah Salami - dsalami@ncb.org.uk
HMRC SCAM PHONE CALL
One of our Direct Payment employers has reported they received a phone call which was a voice recorded message. It said there was a fraud against their name, asked them to press 1, and if they didn't they would be arrested shortly. The number it came from was 02086 315499. If you receive one of these calls please DO NOT press 1 and DO NOT call the number back and report it to HRMC. You'll never get an email, text message or phone call from HM Revenue and Customs (HMRC) which: • tells you about a tax rebate or penalty • asks for your personal or payment information Check HMRC's guidance on recognising scams if you're not sure.
https://www.gov.uk/report-suspicious-emails-websites-phishing/report-hmrc-phishing-emails-texts-and-phone-call-scams
Learning and Skills
Learning and Skills are running FREE Volunteering Level 1 and Level 2 Awards
This is free course to understand the role and responsibilities of a volunteer, how to build strong, working relationships, improve
communication skills and understand the value of equality and diversity. This course will help you develop the skills you may need to become a
volunteer.
Level 1 (8 weeks)
Starts: Monday 2nd March 2020
Ends: Monday 4th May 2020
Venue: The Coleridge Centre
Level 2 (8 weeks)
Starts: Monday 11th May 2020
Ends: Monday 6th July 2020
Venue: The Coleridge Centre
Booking is essential. To book a place or for more information please contact Learning & Skills:
CALL: 01325 405601 TEXT: 07932 869325 EMAIL: l&s@darlington.gov.uk
WEB: www.darlington.gov.uklearningandskills
Consultations stopped due to unprecedented demand on hospital services 31 January 2020
Due to unprecedented demand on inpatient hospital beds and taking into consideration patient, carer and stakeholder feedback the NHS Clinical Commissioning Groups (CCGs) in County Durham and Darlington have decided to stop the consultations on stroke rehabilitation and ward 6 at Bishop Auckland Hospital (BAH) with immediate effect.   NHS Durham Dales, Easington and Sedgefield CCG, NHS Darlington CCG and NHS North Durham CCG believe that the clinical proposals presented for both ward 6 and stroke rehabilitation are valid, however the current level of demand for inpatient beds has far exceeded expectations and this needs to be taken into account.  As local leaders responsible for planning and buying healthcare for the local population, the CCGs have taken a number of different factors into consideration when reaching the decision to stop the consultations.  They, along with County Durham and Darlington NHS Foundation Trust remain committed to the long term future of Bishop Auckland Hospital. The CCGs have also carried out further analysis of the complexity of patients' health conditions and given the unprecedented pressure faced across the health system during the winter have concluded that the proposed model of care is not deliverable at the moment. Significant improvements are being made to the community element of the stroke pathway and there is an acknowledgement that additional therapy support is also required for hospital based stroke rehabilitation and ward 6.  This means that there will be dedicated therapy provision made for stroke services on both Bishop Auckland Hospital and University Hospital of North Durham (UHND) sites and additional resources will be made available on ward 6 to enhance the level of therapy for patients.   The consultations recently resumed following a pause just before Christmas due to the General Election. The local NHS will continue to review services across County Durham and Darlington to ensure high quality services are available to all, whilst ensuring where possible care is delivered close to home.  The CCGs would like to thank everyone that has contributed to the public consultation to date and apologise for any inconvenience caused. Background information about the consultations is available on the CCG websites:
www.durhamdaleseasingtonsedgefieldccg.nhs.uk
Mencap's Wills and Trusts
Mencap's Wills and Trusts team are holding free a free Planning For the Future seminar for parents and carers of someone with a learning impairment in Durham on Tuesday 24th March from 12.30 pm – 2.30 pm, as well as many other area across the country. During the seminar you will find out how you can ensure your loved one will continue to live a fulfilling life, with financial security - giving you peace of mind. A solicitor who specialises in this area of the law will also be there to answer any questions. Follow the link for more information and to book your free place.
https://www.mencap.org.uk/event/mencaps-planning-future-seminar-durham-0
County Durham Time to Change Hubs Attitude Survey
In March 2019 County Durham was selected as one of eight new national Hubs to receive funding with the aim of helping change the way people think and act about mental health problems. The funding has been awarded by national mental health campaign Time to Change, follows the success of an application by Investing in Children (IiC) and Durham County Council, supported by local NHS bodies and voluntary and community sector organisations with in the Stamp It Out campaign group. The County Durham Time To Change Hub's 'Mental Health Attitudes Survey' is open to any individual living or working in County Durham, both young people and adults. The survey is open until 14 February 2020 and the results will help inform the priorities for the future of the County Durham Time To Change Hub and the County Durham mental health anti-stigma campaign group Stamp It Out. To access the survey, click here: https://www.surveymonkey.co.uk/r/HLT255T
Support us with Amazon
You can now support DAD every time you buy something from Amazon buy registering with Amazon Smile If you are already registered just go to Amazon smile and choose Darlington Association on Disability. If not its quick and easy to register if you are on line shopping.
---
Healthwatch Darlington
Healthwatch Darlington are working in partnership with Healthwatch England all this week (13th-19th January 2020) encouraging the Darlington
public to tell them more about their experiences of health and social care, what works and what they would like to improve as part of
their #SpeakUp2020 campaign.
People can tell them their views all week simply by clicking www.healthwatch.co.uk/speak-202
ThildFair State Inquiry
Congratulations to Lauren, one of DAD's Young Leaders, who has been successful with her application to join 24 other young leaders from across the UK to be part of the ChildFair State Inquiry.
Funded by the Esmée Fairbairn Foundation, this is an ambitious and thoroughly youth-led project that will produce a vision for public services and communities that is genuinely owned and championed by the younger generation who can take it forward into reality.
Well done Lauren!
Climbing Mount Kilimanjaro for DAD!
Our intrepid explorer, Emily Newton, has now set off on her long journey to climb one of most famous mountains in the world, Mount Kilimanjaro, to raise funds for DAD.
Can you please support her to get to the top by helping her achieve her amazing fundraising target for DAD?
Emily has covered all her own travel and accommodation costs so every penny will go directly to DAD. Emily has already raised over £3000 for DAD with a fantastic fundraising ball supported by friends, family and local businesses at The George Hotel in Piercebridge.
Emily now needs everyone's support to reach her target of £4000 so please give generously if you can or send a message of support and encouragement. You can donate on Emily's fundraising page, OR go directly to DAD's Virgin Money web page
Are you interested in museums?
Would you like to raise awareness of the issues faced by disabled people within local museums or influence and advise the future direction of the museums?
Friday 11th October 2019, 10.30am to 12noon, Preston Park Museum and Grounds
Tees Valley Museums Group are developing a Disability Action Group to provide advice and support to museums in the Tees Valley on how to improve access to their venues, exhibitions and services.
"We are holding an event at Preston Park Museum at 10.30am on Friday 11th October where you can come along to find out more about what is involved in being part of this group.
As part of this there will be a talk by the artist Simon Mckeown, an award winning internationally exhibiting artist renowned for his work which touches on and considers disability as well as our digital futures. Refreshments will be available.
For further information or to book a place please contact Jo-Anne Cole or call 01642 528867. Please let us know if you have any access or dietary requirements."
(Tees Valley Museum Group is a consortium of the 5 local authorities and is made up of Preston Park Museum & Grounds, Kirkleatham Museum, Head of Steam Darlington Railway Museum, Captain Cook Birthplace Museum, Dorman Museum, Museum of Hartlepool and Hartlepool Art Gallery)
An Accessible Home is a Human Right
Our Chief Executive, Lauren Robinson, has featured in a national newsletter this week, The Housing LIN, having been invited to write a blog about the role of Disabled Peoples User Led organisations in Housing and people's rights to an accessible home.
Improve your heart health
Do you want to improve your Heart Health?
If so, why not join our Hearts Delite Project. Come along to our launch event on 29th July, 11.30 - 14.00 at The Independent Living Hub. Please visit this link to see a PDF poster of the events. To book a place or for more information, phone: 01325 254840 or email the Hub
Help shape the future of the NHS and care
Disabled people, those living with a long-term health condition and their families, now have the opportunity to help shape the future of services in England by sharing their experiences of the NHS and the care system with the regulator for the NHS in England - The Care Quality Commission (CQC). We received an outstanding response to our previous request for feedback to the CQC, and would like to take the opportunity to give those unable to respond at the time the chance to share their experiences of the NHS and care services with the CQC.
The CQC acknowledge that they have not previously planned the future of NHS and care services with input from disabled people and their families, so they are asking that we invite you to share with them, in confidence, your experiences through their Tell Us About Your Care programme. It allows you to provide the CQC first-hand with your experiences – during hospital stays, GP visits, accessing care services, etc. You can also do so anonymously. The simple to complete questionnaire will ask you for details of the location of the establishment and to describe your experiences as a user of their services.
The Tell Us About Your Care page can be located via this link. Once you have completed the questionnaire, we ask that you share this email with your family and friends so that they too can offer their own experience.
If you are unable to complete the survey online, please call us Monday – Friday on 0330 995 0400 and choose Option 1 (afternoons are quietest) and we can complete the survey for you and send your response to the CQC on your behalf.
Don't miss out on this opportunity to be a key provider of evidence to help shape the future of your care.
Learning Disability Newsletter: Issue 9 (Easy Read)
In this issue of the learning disability newsletter you can find out about the NHS Long Term Plan, looking after your eyes, Summary Care Records, learning from people's deaths, getting medication right for children and young people, personalised care,.getting support in the criminal justice system and the NHS 111 helpline.
People's Parliament
DAD supports the work of Darlington's People's Parliament, a self-advocacy group for people with learning impairments and / or Autism.
In 2017 a partnership was formed between DAD and Darlington Building Society to support self-advocacy and the work of Darlington's People's Parliament.
This short video from People's Parliament thanks Darlington Building Society for their support and explains a bit more about the work of Darlington's People's Parliament.
For more information about People's Parliament please contact Jenny Byers on 01325 489999.
Stop Speak Support Day focussing on cyberbullying.
Lauren, one of DAD's Young Leaders, has been working with other young people from the Anti-Bullying Alliance, NSPCC and The Diana Award to write and produce this video which is being used to launch the Stop Speak Support campaign.
As part of her involement in this work Lauren attended the Anti-Bullying Week Parliamentary Event at Portcullis House in Westminster and attended the Stop Speak Support campaign launch.
Find out about how you can get involved in Stop Speak Support and make the internet a better place to be
Legal costs for Charity Welfare Exemption VAT appeal
DAD Trustees have decided to support this very important appeal by Cheshire Centre for Independent Living as the outcome could affect the future of many Disabled People's organisations and individuals who are employers and need a payroll support service to assist them. Please visit this link for more information.
Independent Support
Unfortunately DAD will no longer be providing Independent Support to families and young people, further details can be found here.
Keeping in touch with DAD
An important part of DAD's work is our partnership with local people, which supports our aim to improve the lives of disabled people, children and carers locally. From time to time we contact people to give updates on our work and other local and national issues which impact on the lives of disabled people.
For us to continue to keep in touch with you after the 25th May 2018, we need your permission to contact you in the future.
If you have not received a consent form to complete, you can email us or complete the online consent form and give us permission to continue to contact you and keep you updated.
Please visit the Privacy Statement page to see how we handle personal data and how we meet the new legislation called the General Data Protection Regulation (GDPR).
Autism and Labelling
Please visit the Disability Equality Training page to read Alisha's blog. Alisha is one of DAD's Young Leaders and she wrote this blog as part of her work with FLARE. DAD thinks this blog is so important that we are incorporating it into DAD's Disability Awareness training.
Participation and Co-Production
DAD supports and encourages co-production and children and young people's participation as a result of which a new section called Participation and Co-Production has been added to the website.
DAD is a safe place to be
'Safe places' are open to anyone (adults or children) who feel threatened, intimidated or anxious and provide a point of contact and offer a range of help - from a chance to talk to someone over a cup of tea, to help with reporting an incident to the police.
All Safe places in Darlington will display the logo below.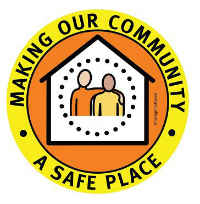 Follow this link for a full list of 'Safe Places' in Darlington.
What OfSTED said about DASH…
'Children are confident and self-assured to lead their own play.'
'Staff effectively foster children's emotional well-being. They are caring and reassuring to children who are fairly new to the setting. This helps children to develop strong bonds and secure attachments and to settle quickly in their surroundings.'
'Partnerships with parents are positive. Staff communicate well with them and provide feedback about their children's activities and daily routines.'
'The quality and standards of the early years provision - Good'
On Tuesday 8th August our Honey Bears play scheme was inspected by OfSTED as part of the routine inspection process, giving the play scheme an overall rating of Good.
We are delighted with the outcome of the inspection and the hard work of the Children and Young People's Service and the volunteers who support DASH to ensure that we continue to provide a high quality service.
A full copy of the report can be found here
New hate crime service acts as the Voice of Victims
A NEW and unique service to support victims of hate crime was launched at an event on July 25th 2017.
The Hate Crime Advocacy Service (HCAS) works directly with victims and witnesses of hate crimes and incidents to help them through the process of prosecution. It can also help them to cope with the crime to which they have been subjected.
Darlington Association on Disability, QuerKey CIC, and Show Racism the Red Card have partnered with Ron Hogg, Police, Crime & Victims' Commissioner for County Durham and Darlington to create this unique advocacy service. By being a buffer between the victims and the various agencies from the Police to the Crown Prosecution Service or the courts, the advocates can enable better experience and outcomes from the criminal justice process.
Ron Hogg said: "Not all victims need an advocate but hate crime victims are more likely to need one. The knowledge and expertise of the three organisations is now available to victims. My intention is that victims should remain at the centre of any prosecution and this project will go a long way to improve how victims of hate crime cope and recover from the experience of crimes targeted at people just because of who they are or what faith they have."
Laws are in place to protect victims of targeted behaviours relating to race, faith, disability, sexual orientation and gender identity. HCAS draws on the expertise of three organisations which offer support for victims of all strands of Hate Crime.
Each agency has expertise in their sector and together they will provide a unique service for victims of crime. Victims of all types of hate crime can benefit from using the service.
Emma Roebuck, Director QuerKey CIC said: "The voice of the victim is seldom heard in the prosecutions of crime. This leaves the victim adrift and without the opportunity to move beyond the crime and back into normal life. This project will give that voice from the point of reporting to beyond the court room."
Lauren Robinson, Chief Executive at Darlington Association on Disability said: "Many disabled people are not aware of Hate Crime but are victims of bullying, name calling and other actions on a daily basis, due to their impairment. This leaves people feeling powerless, isolated, angry or vulnerable. The Hate Crime Advocacy Service will give victims somewhere to turn to where they know they will be listened to. Anyone who feels they have been a victim of Hate Crime will be able to receive support from the service. Speaking to an advocate who has experience of Hate Crime may be all that someone needs to support them to cope."
Olivier Bernard, ex Newcastle player and owner/manager of Durham City Football Club, has worked with Show Racism the Red Card for many years. He said: "I first arrived in the North East in 2000 and was welcomed with open arms. The region is now my home and I love being treated as 'North Easterner'. Since becoming owner of Durham City FC, the people of Durham have been incredibly welcoming too.
"I am really pleased that this new service will now be available to those who have not been as fortunate as me. Hate Crime has no place in our towns and cities and I would strongly encourage everyone to show the same spirit of acceptance towards members of their communities, irrespective of their identity, as they have shown towards me."
Victims or witnesses of a hate crime can obtain free, confidential support by email at: hcasdurham2017@gmail.com or call 01325 267359.
Further Hate Crime Information
For advice on how to report Hate Crime, please visit the Hate Crime section where advice for reporting is at the top of the page as well as more information.
Share your experience
The Care Quality Commission (CQC) are seeking responses from people living with a disability on their experience of using the services that they regulate; hospitals, GP surgeries, care homes, care at home services, for example. There are only 5 questions, you can answer anonymously and your answers will help the CQC's aim of improving the overall quality of care in England. Please follow this link to their website.
The Disabled Children's Partnership
The Disabled Children's Partnership is a coalition of more than 45 charities that joined forces earlier this year to campaign for improved health and social care for disabled children, young people and their families.
For more information and to support the campaign please visit the Disabled Children's Partnership website
Darlington Learning Impairment Network
Darlington Learning Impairment Network have produced their third open letter about the language we use and how this can impact on people's life.
People's Parliament with DAD's support have been involved with this and is worth a read as it is an important reminder that we reflect and think carefully about the language and words we use.
Being disabled in Britain: a journey less equal
Being disabled in Britain is a review into disability inequality in Great Britain. It builds on the Equality and Human Rights Commission's statutory five-yearly report on equality and human rights progress in England, Scotland and Wales.
Support DAD
DAD is always grateful for any support given in these very difficult times. Work is underway to re-focus efforts to attract any help, support or finance into DAD and our support page has had a re-write with further developments to come as well as being moved higher up the website index bar. Please take a moment to read the page and contact us if you have any suggestions. Thank you.
DAD is looking for new Company Members.
Can you support us by becoming a Company Member of DAD?
Darlington Association on Disability (DAD) is a charity limited by guarantee this means it is a charity and a company.
DAD runs projects and schemes that have members like Shopmobility, Carers, Young Leaders, Stakeholders and the Independent Living Hub for example. We are pleased to have so many members of groups and projects getting actively involved but it has led to some confusion over the membership of DAD itself.
The confusion comes from the misunderstanding around DAD Membership. Many people who are members of these groups, projects and schemes believe they are members of DAD, but unfortunately they are not.
To be a DAD company member you must be a member of the company and DAD would like as many people as possible to be a DAD company member whether they are already members of a group, project or scheme within the organisation or not. Volunteers, service users or anyone who is interested in disability or carer issues are welcome.
Company membership is free; however, anyone wishing to be a member must agree to the company Memorandum of Articles agree to abide by them. The Memorandum of Articles can be translated or read out and explained if that is what someone prefers.
DAD company members and only DAD company members can vote at the AGM or any General Meeting. Only DAD company members can become Trustees of DAD and only DAD company members can make changes to DAD's Governance. DAD aims to ensure that disabled people and carers have control over their own lives and by becoming a DAD company member you will be helping us to continue our essential work.
Please apply now to be a DAD company member. If you think you are already, please still get in contact with us so we can check.
There is a facility now for membership to be applied for online, to do so please visit the DAD Membership section
To check if you are a DAD company member or for any other enquiries, please contact Judith on 01325 489999 or email Judith Gledhill
Care Act 2014
The Care Act received Royal Assent on 14 May 2014. It has replaced previous care and support law and will provide:
• A minimum eligibility threshold across the country - a set of criteria that makes it clear when local authorities will have to provide support to people.
• A local authority duty to consider the physical, mental and emotional wellbeing of the individual needing care. They will also have a new duty to provide preventative services to maintain people's health.
• The care system to be built around each person - through Personal Budgets.
• Carers to be entitled to an assessment in their own right.
Factsheets have been produced to accompany Part 1 of the Act and will come into force on 1st April 2015 (unless otherwise noted).
DAD Stakeholder Forum - register your interest now!
Darlington Association on Disability is a user led organisation. To help us to be as user led as possible we hold a regular Stakeholder Forum. Members of the Forum consist of all the Trustees, the Senior Management Team, service users or their representatives, representatives from DAD projects, interested DAD members and other DAD staff when relevant. The Stakeholder Forum has a non-decision making role, but offers opportunities to bring new ideas and influence DAD Trustees and the Senior Management Team. For example, DAD members could:
• bring ideas and concerns about our day to day operations;
• suggest how alternative funding might be obtained;
• contribute to or challenge our policies;
• put forward proposals on how we could do even more for disabled people and carers.
DAD projects, particularly new ones or ones that have changed over time use the Forum to explain what they do and how, as well as encourage members of the Forum to voice their opinions. All proposed new projects can use the Forum as a valuable sounding board. Any Forum member is able to put relevant items on the agenda within a set timescale.
We propose to hold a Stakeholder Forum two or three times a year, taking up a full morning or afternoon. We propose to vary meeting dates to include school holiday periods so young people can attend as well as term time to accommodate those with childcare needs.
If you are a DAD service user, DAD volunteer, DAD member or representative of a DAD project and you wish to be a member of DAD's Stakeholder Forum please contact our Chair, Gordon Pybus, to register your interest. Email Gordon Pybus or phone 01325 489 999.
DAD Statement on Consultation
DAD welcomes the opportunity for consultation, and will endeavour at all times to provide information and advice which, if followed, would result in the best possible outcome for disabled people.
DAD recognises that consultation often forms one part of a larger decision making process, and that outcomes may not always reflect the balance of views that DAD has provided or the outcomes that it has advised.
Organisations must not expect DAD to endorse decisions made, following a process of consultation or advice-giving, where the final outcome does not reflect the views of, or advice provided by, DAD or gives the impression in any way that DAD does endorse said decisions.
Third Party Reporting Centre-Press Release
Hate Incidents and Crimes are generally reported straight to the police, however, if people would prefer not to, or need support they can now report any hate incident/crime against a disabled person through Darlington Association on Disability (DAD) during office hours, 9:30 - 5, Mon - Fri.
A hate incident is any incident which may or may not constitute a criminal offence, which is perceived to be motivated by prejudice or hate against disabled people.
For example - Name calling, verbal abuse or harassment
A hate crime is a hate incident which does constitute a criminal offence, and again is motivated by prejudice or hate against disabled people.
For example - Attacks, physical abuse and Graffiti
The victim, a witness or any other person who knows or believes a hate crime/incident has taken place can make a report.

So why report it? The third party reporting system allows you to report a hate incident/crime to the police through DAD by giving us as little or as much information as you wish. All reports are kept confidential. By reporting it, it will enable the police to act upon such incidents and also build up patterns of behaviour and areas within the community where hate incidents and crimes are being committed, enabling them to allocate resources more effectively.
Safety and security, and the right to live free from fear and harassment, are fundamental human rights.
Gordon Pybus, Chair of DAD said "It is vitally important that disabled people should always report any hate incident or crime because what could be just name calling one day could easily escalate into a serious incident even leading to a fatality."
Mike Cleasby, Valuing People Co-ordinator (Darlington Borough Council) said "The Council is committed to working in partnership with people with disabilities, DAD & the Police to increase public confidence and reduce the fear of crime. This scheme will allow an alternative way for people to report hate crime incidents, and will show perpetrators that we have a seamless approach to tackling this issue."
Inspector Mark Button, Darlington Neighbourhood Team said "The police in Darlington recognise the importance of such an initiative that would improve the process of reporting such incidents, and we will fully support this integrated partnership approach to ensure it's success."
If you would like to report a hate incident/crime or for more information, please telephone 01325 489999 or email DAD
How you can support us
Make a donation
Our trustees and staff are working hard to save DAD's services and we would appreciate any support you are able to give. One way to acknowledge the difference DAD has made to your life would be to make a regular monthly donation to DAD.
Visit our page on the justgiving website JustGiving to make a secure online donation. The page also allows you to follow our fundraising activities and sponsor an activity. You can also make a donation by calling in to any of DAD's offices. A regular donation to DAD would enable us to continue with our work, supporting disabled people and carers. If you would like to make a regular donation by Direct Debit please contact our Business Support Officer, Judith, at Enterprise House.
Mission Statement
Darlington Association on Disability is an organisation led by disabled people, which exists to promote independence and choice.
DAD supports disabled people and carers through the provision of services, support and information and by tackling issues affecting disabled people both locally and nationally.