Additional Information & Help
Forthcoming Events
Family Ceilidh in support of DAD
Darlington Lions Club are holding a family Ceilidh on Saturday 4th November at Hurworth Grange from 7.30 pm.
Dancing will be with a family friendly caller and supper is included in the ticket price of £10 (£2 for accompanied children).
All proceeds from this event will support our work with children and young people.
Tickets can be ordered from Pat De Martino on 01325 720335, the Lions Book Shop or through Darlington Lions website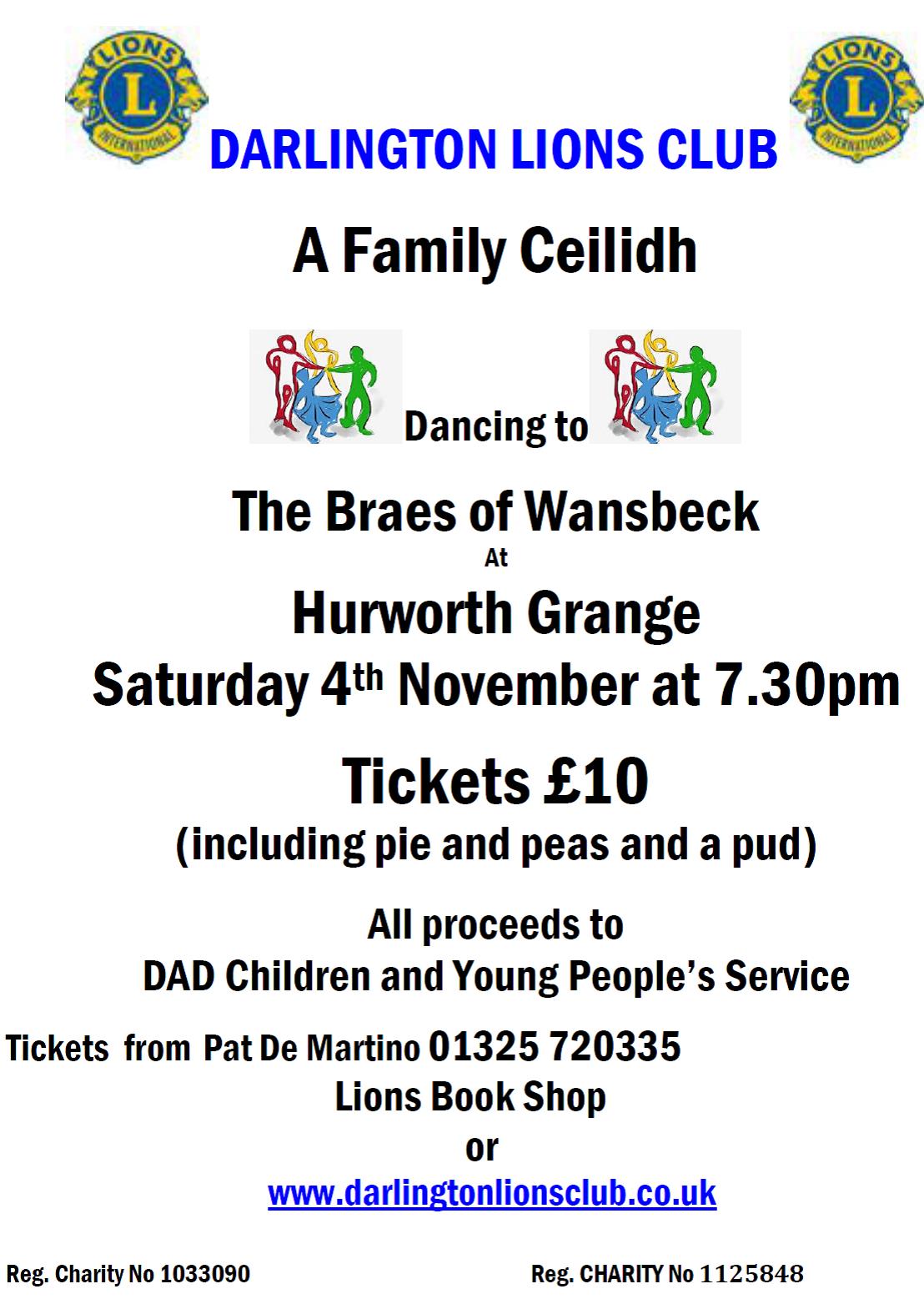 Above image is Darlington Lions Club Ceilidh poster
Snow White and the Seven Dwarfs
Darlington Hippodrome are organising a relaxed performance of the Pantomime Snow White and the Seven Dwarfs - in the newly named, refurbished and restored theatre, Darlington Hippodrome.
A relaxed performance is a specially adapted performance, designed to welcome adults and young people to the venue with an Autistic Spectrum Condition, learning disability or anyone who might find a typical theatre setting a challenge.
Audience members can leave the auditorium at any time and come back in again, the lights in the auditorium will stay on, and sound levels will be specially adapted to make sure there are no startling noises or loud bangs. There will be a "chill-out zone" in our brand new education space outside the auditorium, and audience members can talk as much as they like.
The performance will take place on Thursday 11th January 2018 at 12noon. Tickets are £10 and FREE essential companion tickets can be arranged. Please visit this link for booking information.
Contact details: Lyndsey Middleton, Audience Development and Participation Officer, Darlington Hippodrome, (01325) 405510 Ext. 5510.